Támadás a föld alól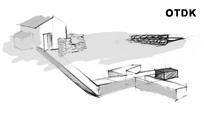 Dolgozatomban az alagutak katonai (reguláris, irreguláris) és – érintőlegesen - civil alkalmazásának történetét vizsgálom, a hangsúlyt a katonai típusú, támadó célú alkalmazásra helyezve. A föld alatti járatok első felhasználásától kezdve, az ostromalagúton és a vietnámi alagútrendszereken át, sort kerítek az alagutak alkalmazására napjainkban, majd végül a védelem problémakörét feszegetem. Célom, hogy kísérletet tegyek annak bemutatására, hogy az alagutak hadviselésben való felhasználása nem elhanyagolható tényező napjainkban, a terrorizmus korában sem. - Letöltés - 2,9 MB (PDF)
In my paper I present the military (regular, irregular) and civil use of the tunnel, and the different forms of the applications. The usage of the tunnel in the warfare is a real danger nowadays. With the suitable engineer knowledge it is easy to construct, hard to discover, and it can cause serious devastation. So in the conflicts of the future – in the asymmetrical warfare, mainly in terrorism – tunnels can play an important role.
Támadás a föld alól
Dolgozatomban az alagutak katonai (reguláris, irreguláris) és – érintőlegesen - civil alkalmazásának történetét vizsgálom, a hangsúlyt a katonai típusú, támadó célú alkalmazásra helyezve. A föld alatti járatok első felhasználásától kezdve, az ostromalagúton és a vietnámi alagútrendszereken át, sort kerítek az alagutak alkalmazására napjainkban, majd végül a védelem problémakörét feszegetem. Célom, hogy kísérletet tegyek annak bemutatására, hogy az alagutak hadviselésben való felhasználása nem elhanyagolható tényező napjainkban, a terrorizmus korában sem.
Videos
Inside a Mexican border drug tunnel
Added on December 1, 2010
Anderson Cooper (CNN) takes you inside an underground border tunnel where more then 20 tons of pot was seized.
SBS Dateline - Tunnel Vision (12th September 2010)
With the constant threat of bombs and collapse, French filmmaker Alexis Monchovet follows Palestinian tunnel workers as they work in the dead of night to move bag after bag of goods through the narrow winding passageways.
On the Spot - A helyszín Gáza
Részlet a Spektrum Tv-n látható világkörüli sorozat gázai adásából. (Cseke Eszter-S.Takács András)
Gaza's deadly tunnels
Added On November 4, 2009
Despite huge money losses and many deaths, Gaza's smuggling tunnels are still going strong. Paula Hancocks reports.
Inside a drug tunnel
In 2006, CNN's Anderson Cooper reported from the U.S. border with Mexico on the dangerous path of the drug smugglers.
Drug tunnel tour
Added On December 11, 2009
CNN's Anderson Cooper takes you on a tour of a tunnel that was used to smuggle drugs and people across the U.S. border.
Drug tunnel discovered
Added On December 12, 2009
CNN's Anderson Cooper gives a tour of a newly discovered smuggling tunnel in Tijuana, Mexico.
Mexico drug tunnels
Added On December 12, 2009
Anderson Cooper has an exclusive look at a tunnel at the Mexican border built to smuggle drugs.
Drug tunnel: How'd they do it?
Added On December 12, 2009
CNN's Anderson Cooper takes you on a tour of a tunnel meant to smuggle drugs across the U.S.-Mexico border.